Every man, deep down, wants to be a better man. We want to feel like a man. We want to be known by others for our character, but we want to know ourselves as better men. We've put together a list of tips to make you a better man, furthermore, that can help you see yourself as a better man, and they'll help others see it in you too.

Because we want you to get a feel for some of these manly tips, we've included 10 of the 50 tips below.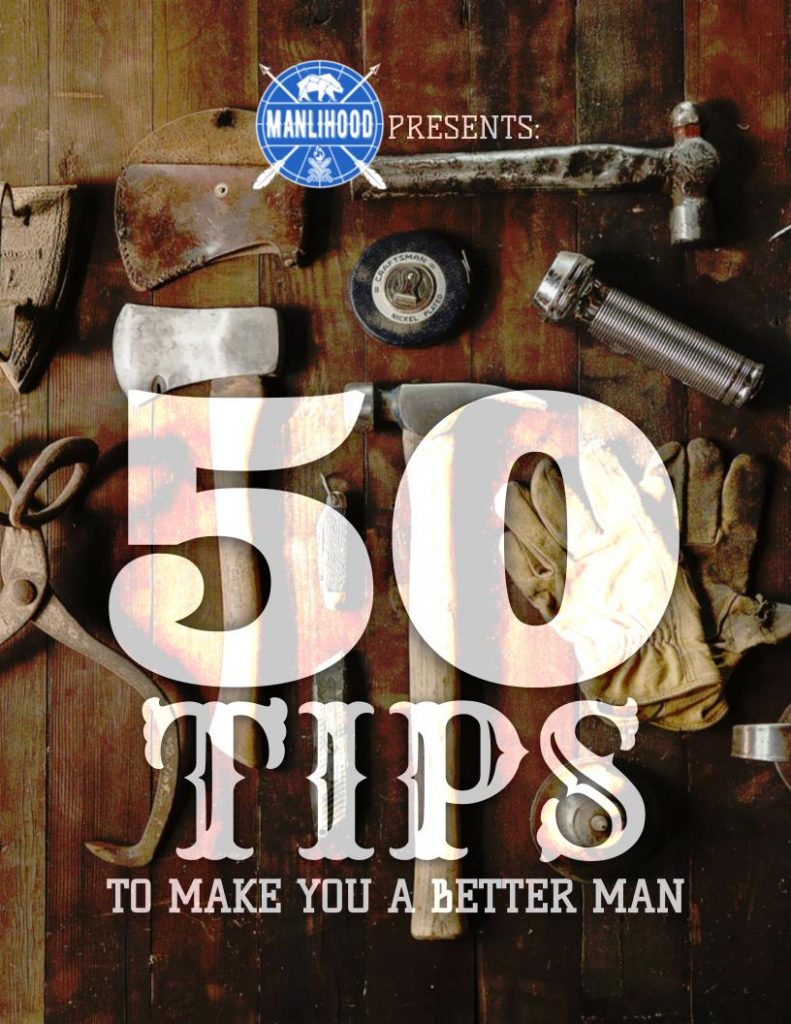 A firm handshake
Limp fish are not manly. However, a firm handshake is a sign of masculinity. Squeeze firmly, with your body lined up square, and look the other party in the eye with a smile.

Read more books
Learning and growing is important. It's not just for school kids. But if you struggle reading, listen to audio books. But we need to keep expanding what we know.

Pay with cash
Cash is king. Debit cards and credit cards may be convenient, but scientific studies that the act of paying in cash reads as pain, versus paying with plastic, which feels like pleasure. It's better to see that cash flow out of your hands and cause you a little pain to help keep your spending under control.

Make eye contact
Don't be creepy about it, but for goodness sake, my eyes are up here!
Eye contact is a natural human trait. For some reason, we've lost it. Above all, People who don't make eye contact appear dishonest or shifty.

Don't go dutch
If you are taking a lady on a date, pay the bill. If she makes more money than you, that's fine. She can save it up to pay the house off later in life.

Be Sober
I'm not saying you can't ever drink alcohol, but I am saying – don't be the guy that is always drunk or high. If you can't have just one without losing your crap, then don't have any. To be sober is to be in control of yourself. It's better to be the guy that doesn't drink at all than to be the guy who has no self control.

Write Out Your Purpose, Mission, Vision, and Values
Taking the time to identify your Purpose, your Mission, your Vision, and your Values is one of the manliest things you can do – to truly know who you are and what you stand for. (If you need help with this – check out the book CORE OPS: A Tactical Field Guide To Take Command Of Your Life by Josh Hatcher available in our store. )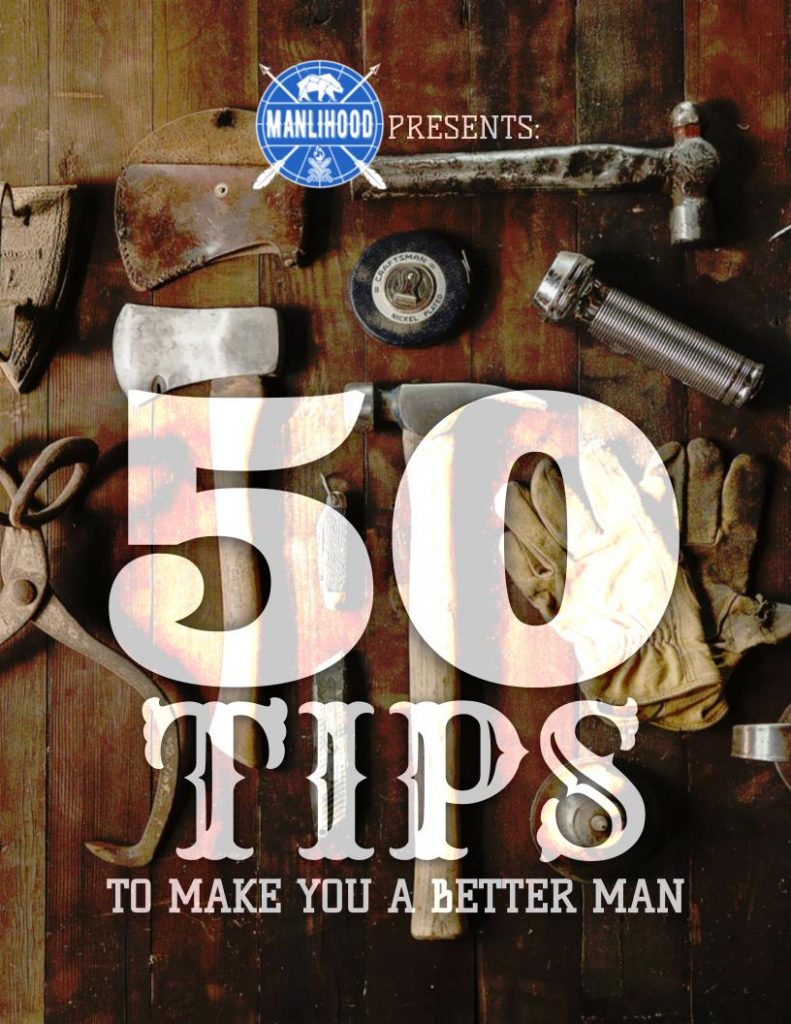 Never sleep past 8AM
If you went to bed too late, then you should go to bed earlier. Getting up and moving in the morning is important and has tremendous value. In other words, Get up. Do something. Obviously, night shift workers have an exception to this suggestion.

Hold the door for people
We know a gentleman usually holds a door for a lady. But there's a common courtesy in noticing if a man or a woman is walking behind you, and holding the door so they can walk ahead. It keeps us humble to remember we don't have to be first, and we're here to serve others.

Talk to yourself in the mirror
It's not crazy to tell yourself what you need to hear. A few minutes of honest conversation with yourself – reading an affirmation, or encouraging yourself will help shape you. Make it a daily habit.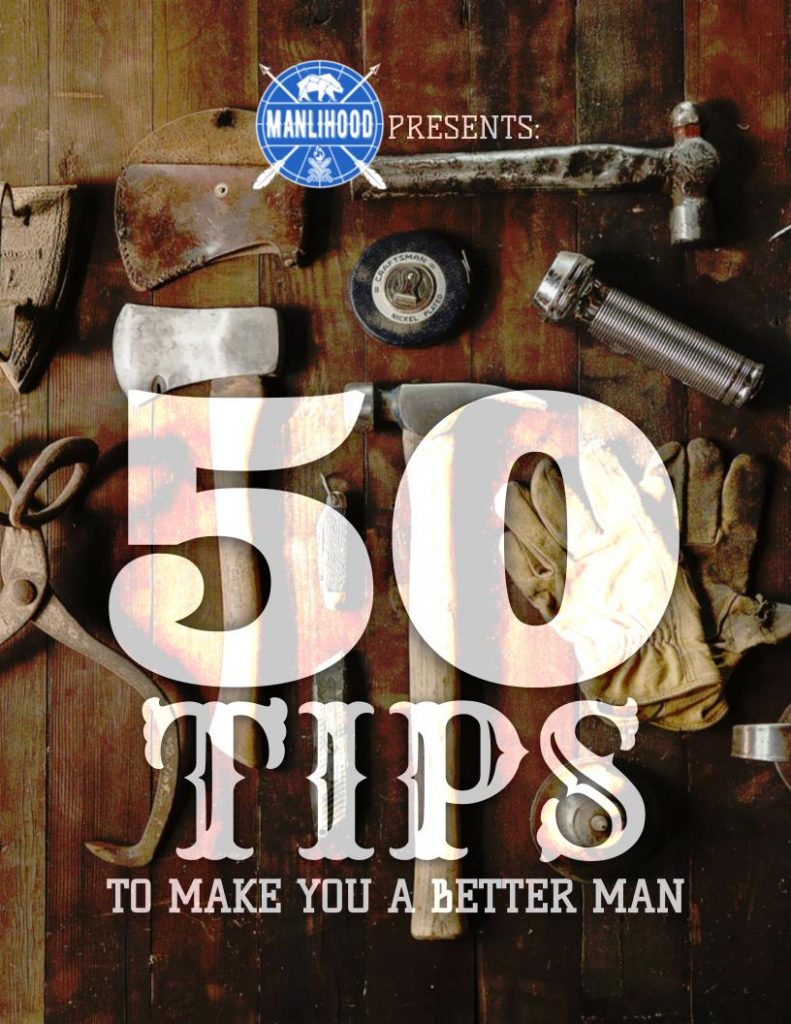 Every man is different, and our stories and journeys are not going to look the same. You might see things in this list and say, "You don't know what I'm going through. Don't tell me that!"
To which my response is – these things are pretty universal. It's okay if you don't agree. Don't take things so personally. (Maybe that should be 51 on the list!)
Take what you can, and use it. If you work on ANY of the things on this list, it will make you a better man.