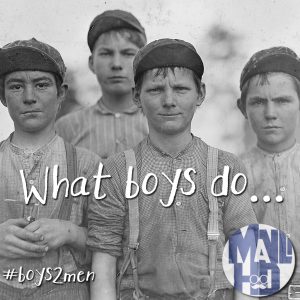 Remember that 90's RnB Group Boys II Men? Yeah. They were great. That has nothing to do with what we're talking about though. What we're talking about is common behaviors that should have died off when a boy became a man.
Today we're going to talk about RUNNING YOUR MOUTH.
Loose lips sink ships. This is not only true about accidentally spilling government secrets – but about the power of talking too much.
I think the key to keeping our speech at a minimum is learning to T.H.I.N.K. before we speak!
T – is it True?
H – is it Helpful?
I – is it Inspiring?
N – is it Necessary?
K – is it Kind?
So often, the speaking we do can tear people down, not build them up. It can reveal more details than we should. It can create an image in the minds of others about us that push them away from us. It can create self-defeat, by establishing a negative attitude in ourselves!
Boys don't think before they speak. Men carefully use their words to bring life.