Ask A Man is our weekly Advice Column, where we'll collect your questions, and get responses from other coaches, counselors, experts, and guys like you.

If you've got a question, you can submit it here.


This week's question:
Politics are getting ugly in the US. It feels like the divide just keeps getting deeper and deeper. Is a civil war imminent?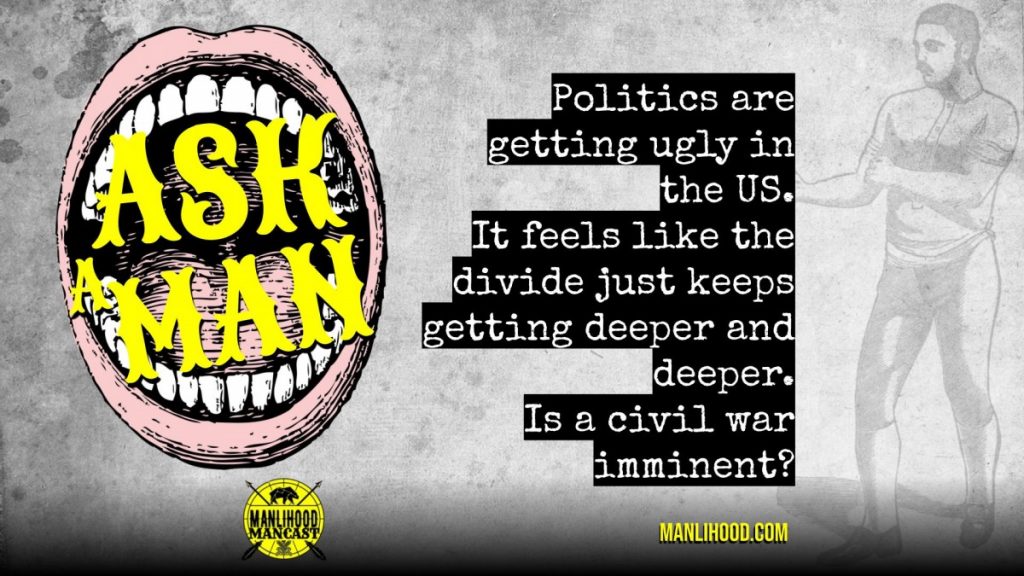 And our answers come from the following contributors: