Ask A Man is our weekly Advice Column, where we'll collect your questions, and get responses from other coaches, counselors, experts, and guys like you.


If you've got a question, you can submit it here.

This week's question:
I'm 17. I'm about to become a man. Sometimes I feel like I already am one. But I guess I know I'm not yet. What do I need to know about being a man? What's your best advice for me as I turn the corner?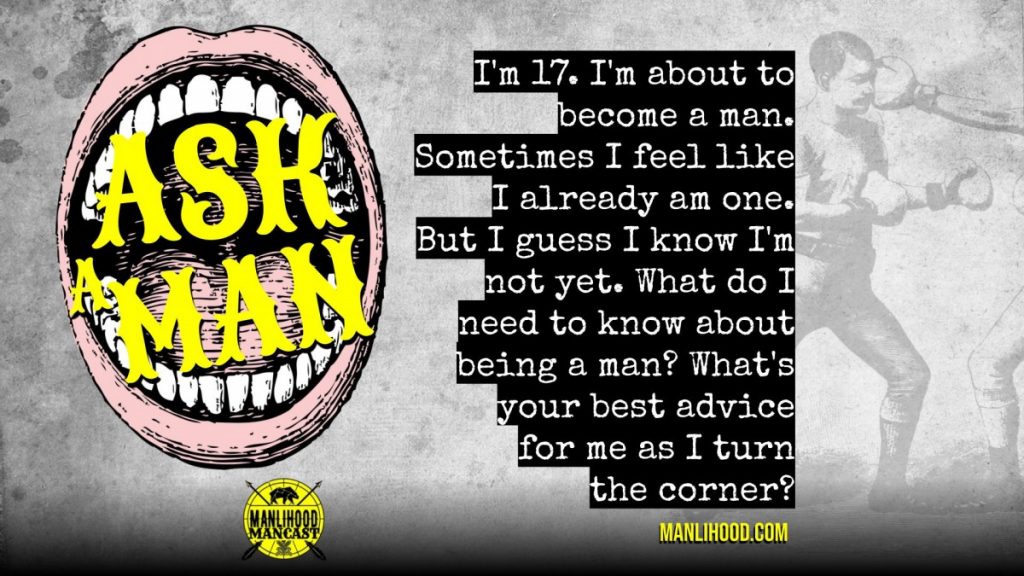 And our answers come from the following contributors: