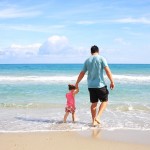 What if you could have the best summer ever? The kind of summer that your family or friends will remember for the rest of their lives! Want to make it happen? Of Course you do. This month, we'll explore some things that will help make your summer the best ever.

For the past few years, we've done something exciting around our house. We make a "Summer Adventure List" and we list off all of the things that we want to do together.

For example:

See the Kinzua Bridge
Visit NYC
Swim at Willow Bay
Go Camping Three Times
Picnic with the Lowmans
Hike Through Abandoned Rail Tunnel
Eat a Wild Animal
Jump off a Bridge
Play Softball Game With Friends
Visit the Coudersport Ice Mine


This of course, is an abbreviated version of our list. And sometimes, we get to cross them all of, and sometimes we don't!

Look for local attractions that are free or low cost – museums, parks, swimming holes, BBQ joints.  Don't be afraid to put something ambitious that might cost a little more and require a little advanced planning and saving. Make sure to include people that you want to connect with!

Think of it like a "Bucket List" – but the shelf-life on this is three months.
Add the little AND the big things that you want to accomplish, and start planning!

Don't be afraid if you can't check them all off. But having a list helps get you excited about the summer, and allows you to make a plan.