Every New Year, talk of resolutions start surfacing. In this blog series, we'll identify what it takes to make a fresh start, and to resolve to change your life permanently.

According to Merriam-Webster, RESOLUTE means:
1: marked by firm determination
2:  bold, steady
If we are committed to changing something in our life, we have to be firm in our determination. We must constantly remind ourselves of that commitment, and condition ourselves to stay the course.

Can you be defined as bold?
Can you be defined as steady?
When people see your life, do they see you as waffling, indecisive, and wavering?

In some ways it doesn't matter what others think of you, and what their judgments are – but other times, your reputation is  a good indicator of your character! Surround yourself with men who will challenge you and ask you the hard questions. Ask them if they see you as bold, steady, determined, resolute.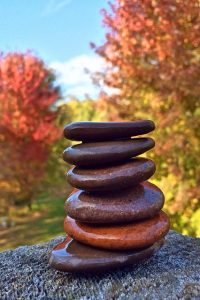 While we're often talking about behavior changes, it's important to note that bad behavior, overeating, mouthing off, addictions, etc. are the visible manifestations of an inner issue. You can try to change those things all you want, but these external problems stem from an internal one.

Resolving to change is not enough. You actually have to change. And that starts with changing the way you think.

I've found that I often need reminders to stay on track. A piece of jewelry, an item in my pocket, a post it note on my workstation or refridgerator that encourages me to stay the course can really give me a little push in in the right direction when I start to stray, or start to get weary of keeping my commitment.

Positive reinforcement is great, but sometimes you need a little negative reinforcement. Even something as simple as a rubber band, snapped against the wrist when my mind starts to want the thing that I shouldn't have helps me associate that pleasure-able thing with pain, and while at first, many little red-skinned wrist snaps were uncomfortable, I find myself thinking less and less in the wrong direction.

In order to avoid being swayed from your path, you have to internalize the decision to change. You have to change the way you think. And that is really the hardest part.

What steps can you take to change your thinking?