You may have noticed a slow down in blog posts this month.
That's because we've been busy working on some new things.
1. Flesh and Blood
Here locally in Bradford, PA we've been connecting with men in real life. Yeah. The old fashioned way. With handshakes and conversations. It's been great. A lot of this grew out of The Forge Men's Weekend – as we realized there was a need for some real life connection. Our hope for the future is that we can recreate these real life connections in OTHER places. Right now – that's just vision talking. In the next year, I'd like to look into establishing some "team captains" at different places across the country who will connect with men and create activities and meet-ups. For now – be thinking about it. Let's see where it goes!
2. Podcast / Radio
We've officially made an agreement to get our Manlihood ManCast on the air on our local radio station. We have other stations interested as well. So I'm working to create a calendar and get recording done for a DAILY radio feature – which will also serve as a podcast!
3. New Books
I've been piecing away at several new books for our Manlihood audience. I'm working on a book about Leadership, and a few others – just piecing away as the ideas come to me.
Until we're ready to launch though – you can check out my existing books here.
4. HonkyEDC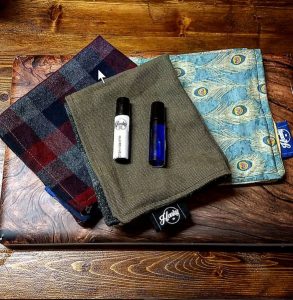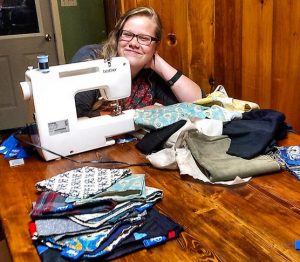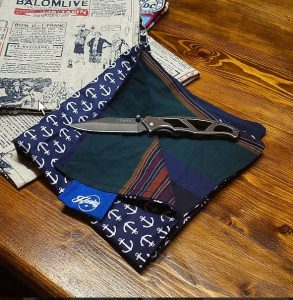 Our "sister" brand is taking shape as well. We'll be offering Every Day Carry (EDC) items for sale. Eventually we'll launch a subscription box, but for now, we're developing our Honky Hanks – which are handmade double sided cloth handkerchiefs – quite helpful items, actually. I carry mine daily, and have used it to clean off windshields, stop bleeding,
We will also be selling HonkyOil – essential oil blends for a variety of purposes – it all works great as beard and mustache oil!
This has really been a fun project to work on with my daughters, who help quite a bit with
assembly.
For now, you can follow us on instagram and facebook – but our website: http://honkyedc.com will be launching soon.
5. The Team!
Our Manlihood team is growing, and I'm hoping get some more new writers on board! Our newest writer is Kelsey Boudin – keep checking back for more manly insights from Kelsey, other writers, and myself!