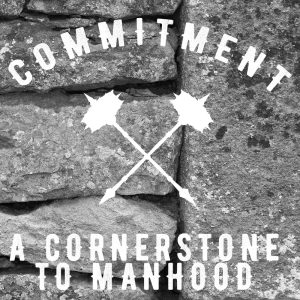 Commitment is value that every man needs to understand. It really defines the heart of what true manhood is. Are you a man known for commitment? Can others describe you as a committed man? In this blog series, we'll explore the idea of commitment, and what it means to your life.
People used to graduate high school – get a job – and stay with that company until they died or retired. That's changed a LOT in the last couple decades… and that's certainly okay – but I wonder if our old ways of commitment to our job has lost something.

Here's what I think a commitment to work looks like.

1. I commit to show up on time.
2. I commit to do my best.
3. I commit to communicate clearly and according to policy regarding absences.
4. I commit to give two weeks notice before leaving this job.

To be honest – I think if 1, 2, and 3 were done – we would advance in the company – rather than be tempted to take another job. SURE – there are bad jobs, and bad bosses, as well as better jobs and better bosses. But I think if we show up and do our best – I think that we'll succeed and advance. If we ALL do it – the company should do well, too, right?