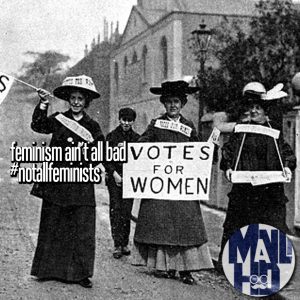 Because of my support and encouragement for men – I'm often accused of being anti-feminist – or chauvinistic. The truth is – I think women are awesome! I may not agree with the politics behind a lot of contemporary feminism, I like to think that feminism at it's core is a good thing.
You've seen the jokes about asking women to "make me a sandwich" – the truth is – the joke really isn't funny. I think men that find it funny are probably valuing women less than they think they are.
Are jokes disparaging to african-americans still funny? They shouldn't be. And neither should jokes that demand that women stay in the kitchen.
Also – just for the record –  there's nothing wrong with a woman who wants to make a sandwich for a man. But if he expects it  – or doesn't say "thanks" – then he's a douche.