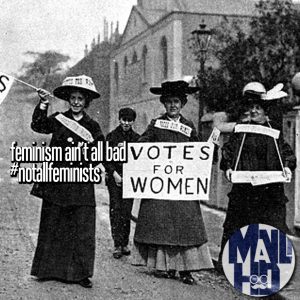 Because of my support and encouragement for men – I'm often accused of being anti-feminist – or chauvinistic. The truth is – I think women are awesome! I may not agree with the politics behind a lot of contemporary feminism, I like to think that feminism at it's core is a good thing.
The current climate between modern feminists and the "patriarchy" has dominated a lot of the attitudes about the situation. I think many men want to be respected by the women in their lives – and they feel lumped in with the rest of men – and it's created an atmosphere of tension.
What if you could break that tension with one simple idea?
If you want to get respect – you have to give respect.
Women won't respect you if you demand it – if you think you have earned it just because you have a penis. If you want respect from anyone – then give it.