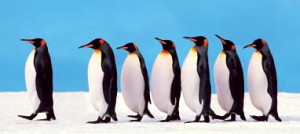 I've been through a lot of leadership training over the years… When I was in school, I attended several leadership conferences, and in the many years since then, I've read books, watched and attended seminars, and been a student of leadership my whole life.
I have noticed, though – that so many people don't understand leadership.
People are often thrust into leadership roles at work, and they jump at the chance to be "in charge" and get more cents added to their per hour paycheck.
I've also found that the word leadership – particularly "male leadership" has a bad connotation to many…. when they read "leadership" – they HEAR "dominance."
I'd like to create some RESOURCES to help men understand leadership – but I'd like your feedback! Please leave some comments on what you think leadership means – or questions you have about leadership – and good or bad experiences with leadership.
THANKS!
-Josh