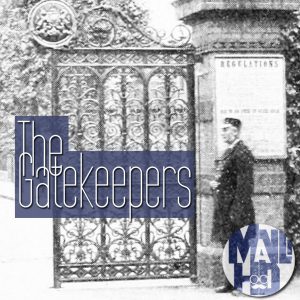 Men have a special role in their families that they often neglect. There are outside forces that influence your families – and what comes into your home needs to go through you. You are the keeper of the gate – the man who determines what influences are allowed to pass through.
This week, we'll be talking about "Media."
The truth is – our culture has a number of voices shouting a number of messages  – many of them are contrary to the values that we have established in our homes. I know our values are different from home to home – but I often wonder why if we have ever thought about just what those values are – and if we have thought about what an impact opposing voices can have on our values.
For example – if you have daughters, you may want them to keep their sexuality reserved for later in life. We want them to be valued for their minds, and not their bodies. We want them to see their natural beauty, and know that they aren't supposed to be measured by what society determines is beautiful –  And yet – we allow them to listen to music that is encouraging a different attitude aout sexuality, and we allow them to watch movies that demean women, and we let them read magazines that reinforce false ideas about real beauty.
We raise our sons to exercise self-control – and yet we allow them to watch television shows that portray a lack of self-control as a noble thing.
Let me encourage you to be the gatekeeper in your home. Identify what truths and values you want to uphold – and limit media that contradicts this. It doesn't mean you have to shut all media out – and some media can be countered with lots of good conversation about your values – but some things just don't have business in your homes!  Your family may HATE you for enforcing family "censorship" – but if you are careful, and if you commuicate clearly, and compassionately – I think you'll be able to smooth that out.
By the way – the idea of "The Gatekeepers" came from a sermon at Open Arms Community Church. Feel free to check it out here:
http://openarmsbradford.org/wp/the-gate-keepers/