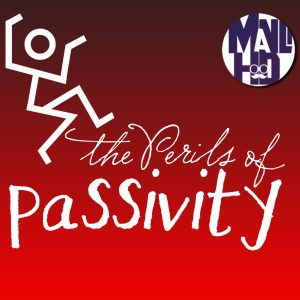 We talked about this briefly a couple weeks ago. The words you speak have power – and they affect what happens in your life!
Passive people don't bother watching what they say. They just let their mouth run on and on, unbridled – with no attempts to correct themselves. These are the kinds of words that come out of the mouth of passive men.
1. Gossip
Talking about someone else's business – whether it is true or not is gossip. I'm amazed at how much men gossip! We're as bad as womenfolk at the hairdresser sometimes! Bottom line is – if it's not your business – then you should not be talking about it!
2. Anger
There is a time and a place for anger. It's a valid emotion, and there are proper ways to express it. But often – we are angry about one thing – and then we snap at others for things we should not. Are you snippy like a dog toward the people that love you? Are you constantly offended? Are you a powder keg of bitterness just waiting to blow up on someone?
3. Criticism
We hate it when people tell us how to do our job – but we're often full of criticism toward others. We ride our kids about their grades, their appearance, their chores. We gripe about our wives, we complain about our jobs and or bosses, and our employees. Their work and effort is never enough.
The truth is we need to replace these words with the kind of words that make a positive difference! Here are the alternatives.
Don't just complain and gossip about people. If you have a problem with them – go to them and work it out. If it's not worth going to them – then you need to drop it and let it go. (and not just hold on to it!)
Forgive and Be Patient.
Instead of being angry – we need to forgive people who wrong us – whether they think they wronged us or not. Being angry with them will not change them…. but forgiveness will change YOU.

Also – be patient with people. We are all imperfect, and we all bump up against each other sometimes. Be patient. Don't sweat the small stuff.

Praise
Offer encouragement and praise when someone does something right! It's okay to offer correction in some circumstances- but instead of being critical and judgmental – just try to encourage the GOOD!  When you die – your family will remember the words you have spoken. Do you want them to remember all the times you told them how to stack the plates? Or do you want them to remember how good you made them feel when they did something right?
Passive people don't bother controlling their mouths. They let their mouths control THEM. Make it a point to think before you speak!