Every Monday At Manlihood.com – we celebrate men of courage, valor, creativity, innovation, and honor. We celebrate men who have accomplished great things, that have set good examples, and then have made the world a better place. This is #mancrushmonday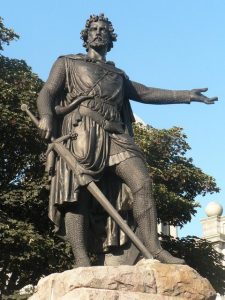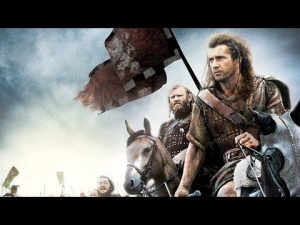 While our current picture of William Wallace is definitely shaped by Mel Gibson in Braveheart, it's important to remember that Williams Wallace was actually a man who stood up and defended his homeland with courage and valor.

He's honored as a hero of Scotland, and even those without Scottish heritage view h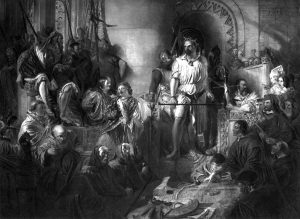 im with respect and awe.
According to Wikipedia:
Sir William Wallace (Gaelic: Uilleam Uallas; Norman French: William le Waleys;[2] died 23 August 1305) was a Scottish knight who became one of the main leaders during the Wars of Scottish Independence.[3]
Along with Andrew Moray, Wallace defeated an English army at the Battle of Stirling Bridge in September 1297. He was appointed Guardian of Scotland and served until his defeat at the Battle of Falkirk in July 1298. In August 1305, Wallace was captured in Robroyston, near Glasgow, and handed over to King Edward I of England, who had him hanged, drawn, and quartered for high treason and crimes against English civilians.
Since his death, Wallace has obtained an iconic status far beyond his homeland. He is the protagonist of Blind Harry's 15th-century epic poem The Wallace and the subject of literary works by Sir Walter Scott and Jane Porter, and of the Academy Award-winning film Braveheart (1995). 
While many quotes from the movie Braveheart are attributed to the actual William Wallace – these quotes are actually his.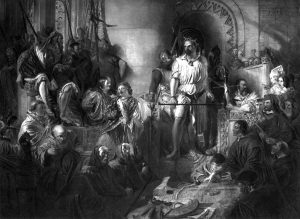 We come here with no peaceful intent, but ready for battle, determined to avenge our wrongs and set our country free. Let your masters come and attack us: we are ready to meet them beard to beard.

Statement before the Battle of Stirling Bridge (11 September 1297), as quoted in History of Scotland (1841) by Patrick Fraser Tytler, p. 121

I have brought you to the ring, now dance if you can.

Statement before the Battle of Falkirk (21 July 1298); as quoted in The Story of England (1909) by Samuel B. Harding
I can not be a traitor, for I owe him no allegiance. He is not my Sovereign; he never received my homage; andwhilst life is in this persecuted body, he never shall receive it. To the other points whereof I am accused, I freely confess them all. As Governor of my country I have been an enemy to its enemies; I have slain the English; I have mortally opposed the English King; I have stormed and taken the towns and castles which he unjustly claimed as his own. If I or my soldiers have plundered or done injury to the houses or ministers of religion, I repent me of my sin; but it is not of Edward of England I shall ask pardon.

Statement at his trial, rejecting the assertion he was a traitor to Edward I of England (23 August 1305), as quoted in Lives of Scottish Worthies (1831) by Patrick Fraser Tytler, p. 279

My Son, Freedom is best, I tell thee true, of all things to be won. Then never live within the Bond of Slavery.
As quoted in William Wallace, Guardian of Scotland (1948) by Sir James Fergusson, p. 4