Sweat, blood, seawater, sand. Caked all over my face. I could HEAR smoke. I could SMELL the cries of my wounded brothers. On mission. Storm the beach. Take the high ground. Push them back. Kill the Nazi's.
D-Day was a battle like no other.
Lou's grandfather landed on that beach.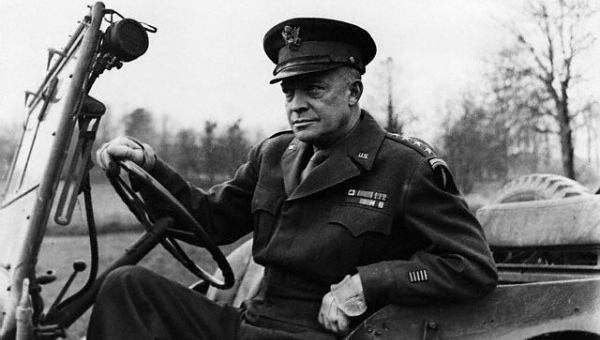 "This operation is not being planned with any alternatives. This operation is planned as a victory, and that's the way it's going to be. We're going down there, and we're throwing everything we have into it, and we're going to make it a success."


General Dwight D Eisenhower
I don't have such a direct connection to the real event, as far as I know, but I do know that this date, which will live in infamy, is also the anniversary of my own internal battle.

Life was a whirlwind of chaos. Missed deadlines, jobs not panning out. Spinning the Roulette Wheel of "What Bill Doesn't Get Paid This Month." And the fog and stench of my own personal war was ever present.

I didn't believe in ADHD.
It was just something the pharmaceutical companies made up. I didn't dare take any medication. I didn't want to inhibit my creativity. It wasn't a chemical imbalance anyway.

And there I say, watching yet another ball get dropped. Yet another of my "soldiers" fall on the shore.
I was 430 pounds.
I was in debt.
I was in pain.
I was buried under responsibilities I couldn't even wrap my head around.

My friend had similar struggles. He sent me a text. "Dude. You up? Can I call you?"
He had lost a lot of weight, I knew this was one of "those calls." I'd had a thousand of them from well-meaning friends who tried to help.

He told me about his ketogenic diet.
(I have literally tried it before)

He told me about the ADHD medication he was taking.
(I was skeptical)

He told me, "Man. Do this with me. You can do it. I'll help you."

Okay, Dennis. I'm game. I'm tired of this. Where do I start?

He told me to go look at myself in the mirror. Do you see that ugly guy? Tell him you hate him. That you don't want to see him again. Then make a fist, look at that fist. When you see that ugly guy, you punch him down.

I went to the mirror. Even at 430 pounds, I said, "Dang. I'm sexy!"

Dennis, it's not working.

His internal fuel is different from mine, for sure.
Self-hatred might motivate some, but I'm too cocky for that.
We will accept nothing less than full victory! Good luck! And let us all beseech the blessing of Almighty God upon this great and noble undertaking.

Gen. Dwight D. Eisenhower, Supreme Allied Commander, 6 June 1944.
A few days later, June 6, 2018, I sat outside in the warm June air. And started thinking about D-Day.
D-Day wasn't just about the taking of that beach at Normandy.
D-Day wasn't victory for the Allied forces yet.

V-E Day was the day of victory over Europe. It was 11 months later.
V-J Day was the day of victory over Japan. It was 14 months later.

D-Day was called that because it was the DECISION DAY – the day of decisive victory.
Because we won that battle, victory for the rest of the war was assured.

There was a lot more war after that. A lot more carnage and cost and casualty.

But at THAT battle at Omaha Beach, our boots on the ground, our transports dumping men off in droves to overwhelm on stronghold, we changed the course of the war.


"God almighty, in a few short hours we will be in battle with the enemy. We do not join battle afraid. We do not ask favors or indulgence but ask that, if You will, use us as Your instrument for the right and an aid in returning peace to the world."

Lt Col Robert L Wolverton, commanding officer of 3rd battalion, 506th PIR.

As I thought about that battle, and what it meant, I decided, then and there, that it was my D-Day. I was going to make the choice to never go back. I would not be the same.This day would decide the course of the rest of my life.

I talked to my doctor. I decided to give some medication a shot.
I decided to give a ketogenic diet a shot.
I took a new job.I decided that I'll be a rockstar at it and I WILL excel.
I changed my attitude about everything. I will not say "I can't" anymore.
I determined to lead my family the way they need to be led.
I determined to love my wife the way she needs to be loved.
I determined to lead myself the way I need to be led.
I determined to stop accepting a poverty mindset.
I determined to be who I'm meant to be.
It was the day of decisive victory.
And one at a time – my own V-Days keep arriving.
Last D-Day, I set my first goal of losing 100 pounds by June 6. And I'm there. I've done it. If that goal has taught me anything – it's that setting my intention, and saying that I can and will do something is powerful.
I wish I could say that all my problems were fixed, but I can say that they are getting better. Meeting this goal has transformed my way of thinking. It has empowered me. I have no desire to stay the same. I have no desire to remain defeated. I will not.
I want you to make this your D-Day.
What changes do you need to make?
What do you want to accomplish?
What mindsets do you need to change?
What goals do you need to set?
Grab a piece of paper and a pen. Write down your goals.
Write down this sentence.
Starting today, I will ______________________ and I will celebrate my victory one year from today