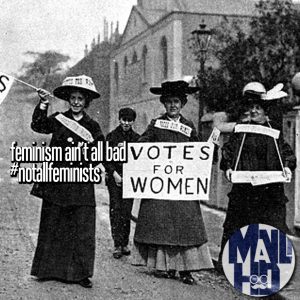 Because of my support and encouragement for men – I'm often accused of being anti-feminist – or chauvinistic. The truth is – I think women are awesome! I may not agree with the politics behind a lot of contemporary feminism, I like to think that feminism at it's core is a good thing.
One of the biggest banner of feminism is "Equal Pay for Equal Work" – it makes me question why we still don't have this!
If two people are equally qualified for a job, they are both entitled to be paid at the same rate- and gender shouldn't make a difference.
It is not un-manly to embrace this ideal.