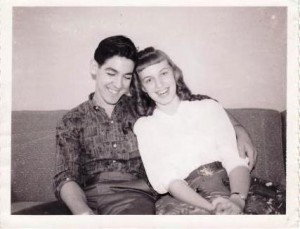 By Michael Miller
We are men.  Even if we happen to be young men, we are still men.  We generally spend a lot of time thinking about women.  Most of us have been on at least a handful of first dates.  The excitement of going out with a beautiful woman, the anxiety of hoping we impress her, the ambivalent feelings about what to do or what to say.
The time comes and our heart pounds ferociously as the jitters take over.  We try to play in our mind how to act.  Should we attempt to hold her hand?  Should we talk about ourselves to try to impress her?  Many questions just like these sprint through our mind.  Well, this article is going to tell you five things that you should never, ever do on a first date. If you don't do any of these the odds of getting a second date with your gorgeous princess will significantly increase.
1)      Don't talk about past relationships
This is a big turn off. She doesn't want to hear about how much of an idiot Lindsay was, how controlling Debbie was, or how jealous Michelle was.  She certainly doesn't want to hear about the good times you had with Amber, how nice Mary's boobs were, or how good of a kisser Brittany was. Do not talk about any ex during this first date – PERIOD.
2)      Don't be negative
No female is interested in a guy who complains about everything. Be positive, relaxed, and enjoy your conversations with her. She isn't going to be impressed with you talking about how much you hate your job, how your brother irritates you, and why the President of the United States is an idiot. If you've had a really bad week, which happens, reschedule your date.
3)      Don't talk about yourself too much
Women want to know that a man cares about what she has to say.  You need to listen more than you talk and ask appropriate questions about her. Stay engaged and talk about yourself only when she asks you direct questions about yourself. Even then, stay humble.
4)      Don't text message
On a first date, she should get all of your attention.  It is completely rude to be texting your friends during a first date. Turn your phone to vibrate and resist the urge to check your text messages during the date. If you feel you need to check, just in case of emergency, excuse yourself first or go to the bathroom and do it there.
5)      Don't talk about sex
If she's a classy gal, she won't want to hear about your favorite position, the porno you watched last night, how great you are in the sack, how many times you'd like to "do it" per week, or how you enjoy tongue rings. The date should be about getting to know her better, but not in that way.