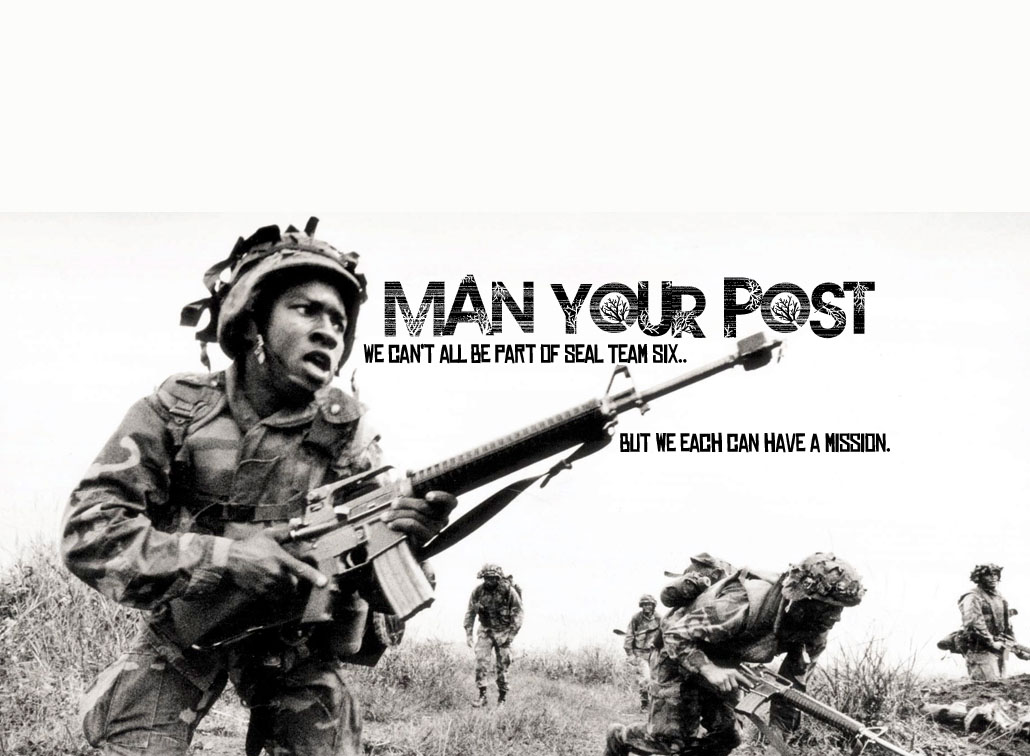 By CW Eddy
We can't all be part of Seal Team Six.. but we each can have a mission.
"Man your post"
Man– Has nothing to do with whether you're male or female.  It is about being faithful, alert, and operational.  Be sober and diligent.  We live in a world where everything is in a process of decline or decay… moving from order to chaos.
Your-  Each of us occupies a sphere of influence that is unique to us.  We have loved ones, associates, neighbors and contacts.  We can either be a part of that decline and decay that mentioned above….having become apathetic, weary, and without hope;  or we can bring renewal, refreshing, and redemption.
Post-  This speaks of our unique station or calling.  We may share roles that are similar to many of those around us, but we alone can "man" our particular station.  You are blessed if you know your calling and have found strength and grace to remain faithful.  There is ground that I am to occupy.  I'm not saying it is easy or even fair.. this being 'on duty' for life.  People are watching us.  Many are dependant upon us to show them how walk through trials and stages of life with dignity, in victory and purpose.  Each of us has a post to man- each of us will leave a legacy.