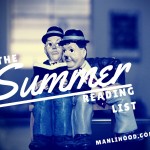 Bear Grylls is a hero. We know him as a television survival expert with a cheerful attitude – but this book really identifies what Grylls really is-  a difference maker.
This book and its companion auto-biography really help paint a picture of Grylls that we've not seen, but that we suspected was there all along.
Mud Sweat and Tears is filled with simple short chapters that can be read in a few minutes on the john. They are encouraging, challenging, and practical life lessons and proverbs to keep his readers on the right track.
The autobiography tells Bear's story from his own perspective as a rowdy kid, a mountain climber, a british special forces soldier, and a husband and father. It's moving, and encouraging. Read both the survival guide and the autobiography for best effect.