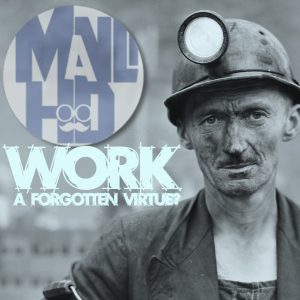 Work is a virtue. And perhaps it's one that has been forgotten. Certainly if we compare the attitudes of our grandfathers and great-grandfathers about work to the mindsets of our peers and our children, we'll see a degradation of the values that once defined hard working men.

There is an ancient principle that has been lost in time. "Whatever you sow, that you will also reap."
To translate – "You PICK what you PLANT."
This is true in every area of life – if you plant good seeds in your relationship with your wife, you'll pick good fruit.  If you plant tomatoes, you'll pick tomatoes!
The same is true in your work. If you invest your energy and your time into your job, you'll receive the reward of a paycheck.
But beyond that – if you go over and above – you'll get it back. It might seem hard to imagine if your boss is sucky. I tend to think that it works universally. If you go over and above and do the best job possible – it will in time pay off. Even if it's not directly from your employeer.
If you plant seeds of griping, complaining, gossipping, and half-assing – what kind of fruit do you think you will pick? Chances are good that it might be unemployment!
It's a principle that will prove true across the board in your life. Keep in mind, that good seed takes time, and nurturing to grow!

Tune in next week for Work: A Forgotten Virtue? – Work smarter, not harder