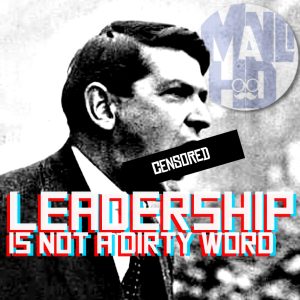 It seems that over the years – there has become a negative connotation attached to the word "leadership." It's not a dirty word – and it's a skill that can make a man and his surroundings better.
Part of the negative connotation comes from people who have done leadership poorly. It's important to understand that leadership is not lordship.
Leadership is a sacred privilege. It is not a right that makes one man higher and better than another. It's a responsibility to influence people.
It's important not to exploit our roles as leaders – so that we can lead effectively, and lead well. Too often, our positions become corrupted by selfishness, laziness, or just a lack of skill.
And skill is at the heart of leadership. We often talk of "born leaders" – and maybe some are born with a certain level of skill – but anyone can develop the skills that make a good leader.
Want some good resources on honing those skills? Check out John Maxwell's Blog. http://www.johnmaxwell.com/blog
Stay tuned for next week! We'll be sharing "Leadership isn't a dirty word: Leading from the backseat"