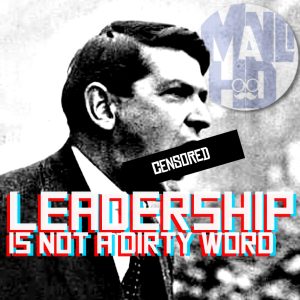 It seems that over the years – there has become a negative connotation attached to the word "leadership." It's not a dirty word – and it's a skill that can make a man and his surroundings better.
Leadership is not a position. Certainly, a supervisor or a manager is expected to be a leader – but the position itself does not impart leadership.
Often, you may find yourself with a positional leader, who knows nothing about leadership. This can be a frustrating place to be – but it can also be an opportunity for you to shine.
Sometimes, leadership is working from the bottom in such a way that you can influence your coworkers (and bosses) without having that position.
Are you the guy that solves problems? Are you the guy that puts everyone in a good mood? Are you the guy that sets an example for the others? What about helping your boss give you direction?
What are some ways that you can lead from the backseat?
Here's a great article on the subject:
http://www.entrepreneur.com/article/238721
Stay tuned for next week! We'll be sharing "Leadership isn't a dirty word: Leading yourself"