Singer / Songwriter JD Casper (The Voice: Season 20) has released his new single "The Life You Make" – and he sat down with Manlihood for a quick Question and Answer session.

Q: The Life You Make is a moving song, clearly with a message. What inspired this song?
A: I do the best I can to wake up and write in the mornings. Get somewhere quiet, drink my coffee and pick on some chords. This song poured out without much effort during one of those morning sessions. I didn't sit down and say "Okay, it's time to write a song for my kids." It wasn't intentional. In the moment, I didn't realize what was coming out until it did. And then I looked & thought, "oh wow, this is really a beautiful sentiment."

Q: It sounds like you are addressing your children in the second verse. What other things do you want your kids to know?
A: I just want my kids to always stay true to themselves. Pursue a meaningful life and don't get caught up in the negativity out there. Life is to short so enjoy every bit of it. Wake up and pursue your passion everyday. And always be a kind, forgiving person. The high road is the right road.
Q: The first verse says, "Any given day is an opportunity and a chance to make your dreams come true" Does this mindset drive you?
A: Yes. I think it should for anybody with a dream or a specific life goal in their mind. There were multiple avenues my life could have stayed on and I would have never gotten to where I am now. It took leaving comfortable jobs. Comfortable living situations. Moving away from friends and family. And staying disciplined. Treating my passion like punching a clock and grinding away. I feel like if you know what you want to do with your life then the only thing standing in the way is your self doubt. You shouldn't settle on anything short of the vision you have for yourself. And once you get there, then the finished line gets moved further away and the expectation for yourself grows.
Q: I know that sometimes you play with a band, sometimes you are the band. Did you work with other musicians on this?
A: This song was written on my own. I took it to the studio with a finished product. We just set up the microphones and captured the performance. Q: Many men today find themselves unable to express how they feel. Does music give you an outlet for those emotions? A: It definitely does. Something very therapeutic happens when I write out my feelings. I start with a chord structure, then I will start singing whatever words come out in the moment. Before long, it's a meaningful song that somehow represents how I felt in that moment. It's really an amazing thing and I'm so fortunate to have found something that works for me.
Q: Since we last interviewed you, you've had a pretty exciting experience – I'm sure we'll talk about it more when we interview you in person for the podcast – but after appearing on NBC's The Voice for a brief stint – what opportunities did that open up for you?
A: Quite a bit. It was a really amazing opportunity that I'm grateful for. Just so surreal watching yourself on TV like that. My phone was just blowing up in real time when it aired. It was the first time I've ever experience that kind of exposure and I really learned a lot from the experience.
Q:  While this song may have been written to your kids in particular – it's good life advice. What other life advice do you have for the Manlihood audience?
A: I would say always check your lug nuts. If even 1 lug nut loosens, your tire will turn uneven and before long, all your lug nuts will be loose. At that point, your whole wheel could fly off on the highway at 80mph. It's up to us to safely check ourselves and our friends to avoid major catastrophe. And I mean this literally and figuratively.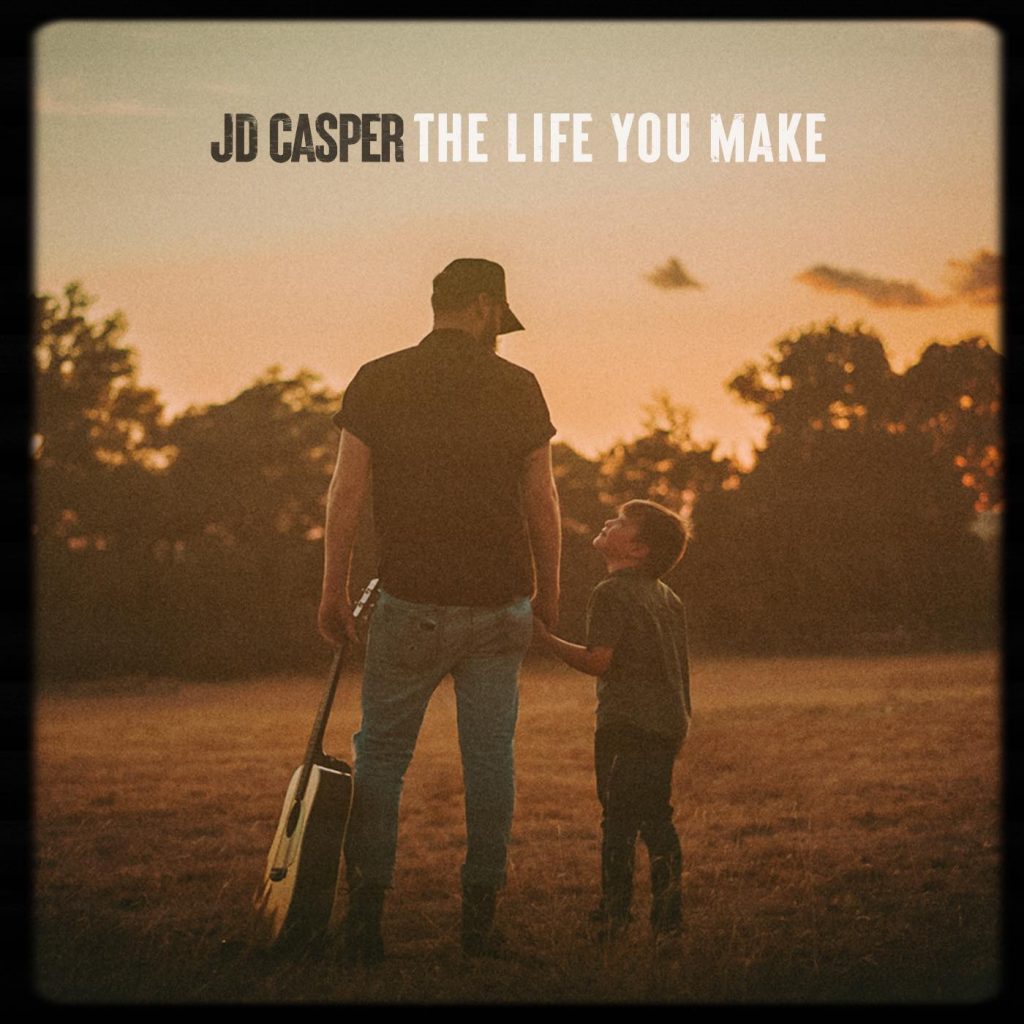 Q: What is the best way for folks to show their support for your new song?
A: Stream it on Spotify. Subscribe to the Youtube Channel. Follow on Instagram, Facebook. Anything. My goal in creating art is to be heartfelt and true to myself. Put it out in the world and hope it finds the ears that need to hear it. As that's what my favorites songs & artists have done for me.
Check out our other Q&A with JD Casper!
JD will appear soon on Season 6 of the Manlihood ManCast!
Stay Tuned!